Versatility, strength, durability, and much more.
Metal meshes are a highly versatile product. They are resistant, durable, and adaptable to all needs, as they can be manufactured with various aperture sizes and requested widths.
We can manufacture them and apply the necessary treatment for the project. For example, we can provide galvanized, electropolished, anodized, painted, or even silver, gold, or copper-plated finishes
If you have a project or a product where metal meshes would be an ideal complement, please contact us to study the project together and provide you with customized solutions.
Steel
Electropolished
Gold-plated
Gold-plated with aged finish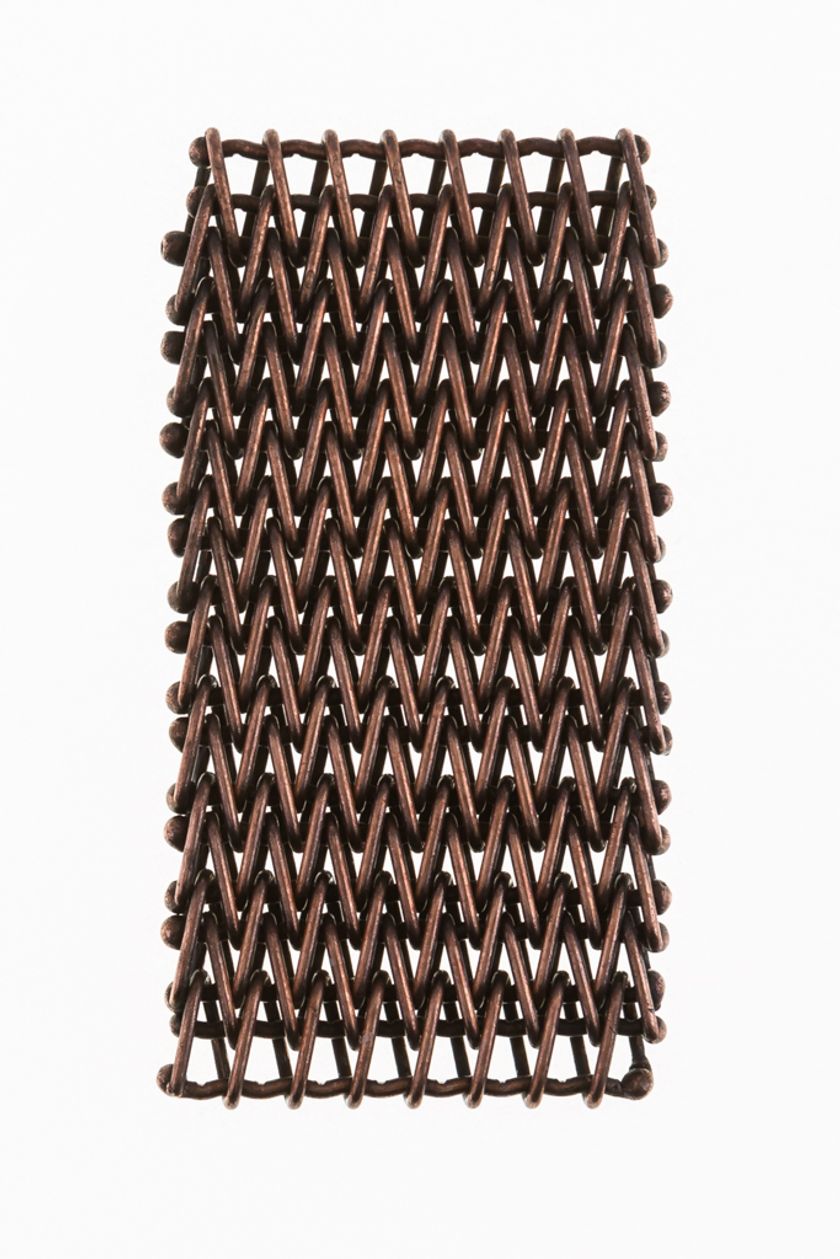 Copper-plated
Shiny silver-plated
The meshes can be manufactured in different sizes, openings, and finishes according to the project's needs.
FASHION Teresa Helbig 2017
DECORATION Casa de Barcelona
JEWELLERY Choker What a Mesh
Contact us
Contact us and create trends
With Campbelt We can create anything you imagine with metal meshes for you.