In the food industry, baking ovens play a fundamental role in the preparation and processing of food. These ovens are used for cooking, roasting, baking, and heating a wide variety of food products.
There are many types of baking ovens. Each type of oven is designed to meet specific cooking needs and provide high-quality results in terms of taste, texture, and food presentation.
The role of the conveyor belt in an oven is crucial because it ensures the proper movement of the product and allows the passage of hot air or prevents the accumulation of fats.
In the food industry, stainless steel is used because it meets the requirements for materials suitable for food contact. Additionally, it has hygienic properties, is corrosion-resistant, and easy to clean, making it a safe and reliable choice for use in equipment and surfaces in contact with food.
Depending on the product and oven characteristics, we usually manufacture these types of metal belts:
The generally used type of belt is the balanced weave belt (SO) for its guiding capacity and good flexibility, flat surface, and excellent mechanical strength/weight ratio. For products requiring denser and smoother surfaces, composite belts such as DSO, TSO, and CSO are applied, which are variants of the balanced weave belt (SO) and therefore retain its good properties.

The Z-type metal belt is mechanically rolled to achieve a flat surface. It is most commonly used for baking cookies in continuous ovens.
If you need a belt for a baking oven, please contact us, and we will help you choose the belt and material that best suits your needs.
See Compound weave belts (DSO/TSO/CSO)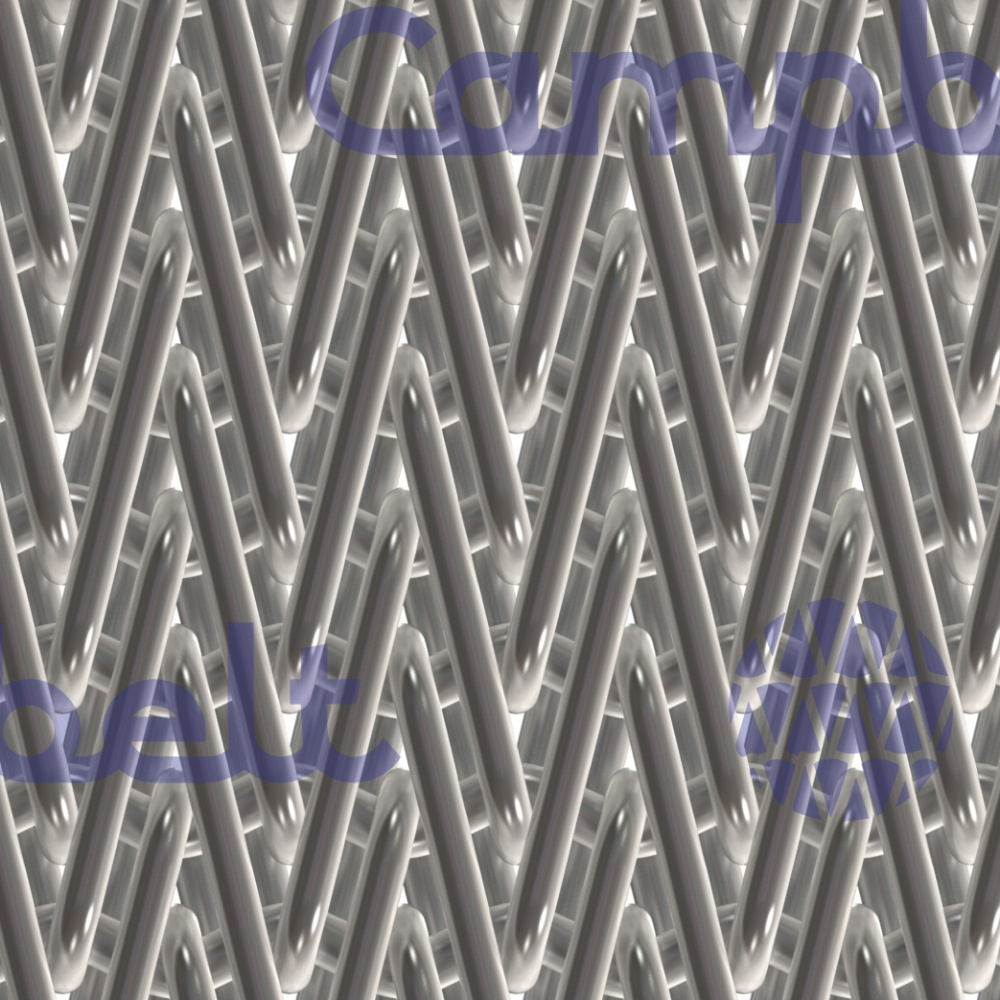 Compound weave belts (TSO)
Laminated metal belt (Z)
Balanced weave belt (SO)